We are Innovation & Branding consultants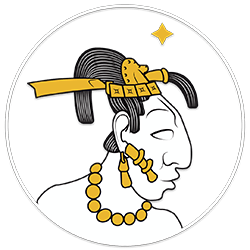 We offer Innovative Solutions to optimize, highlight, and enhance brands.
The sum of experience that makes up our team guarantees solutions in various corporate areas, which require to be innovative, creative and ingenious.
Its origin
---
Knowing in detail the beginning of the brand is key to understand its reason for existing. We consider factors as cultural, social, historical and environmental that led to the creation of the brand and thus define its essence and purpose.
Its essence
---
The essence of a brand is defined by its ethical, geometric, chromatic and sound nature. When this axis is very clear, the brand acquires an authentic personality in full harmony with its habitat.
Its Purpose
---
Having Purpose is transcending the boundaries of time and space. A purpose with power inspires a sense of belonging towards the brand, existing with a sense of evolution that benefits its environment.
Download our complete portfolio: 2. Design of Concepts
Creamos conceptos visuales y auditivos que representan su marca o negocio tal como lo needs to.
Not satisfied with it, our precise aesthetics, in conjunction with our vision in sustainability and experience in neuromarketing, will take your content as far as you want.
We look for prolong the life of the brand making sure that it complies with standards timeless.
Your identity is everything ...
It may be that your brand needs a retouch. We know how important it is to maintain the essence of your business or organization. For this reason we put at your disposal:
· IDENTITY REFRESH · BRANDING · ART & DESIGN · COMMUNICATION ·
· NAMING · SOUNDTRACKS & JINGLES · WEBSITES ·
* Click on the images and know them
Micro-Content
We are specialists creating effective content for 21st century communication.
Pioneers in the concept of Micromedia for any purpose.
---
All rights reserved for Mayan Solutions® - 2019.