Turning extraordinary visions and spontaneous inspirations into reality.
"Legatto Harmony Institute"
Brand
Sketch: Golden spirals in symmetry. A Music and Harmony school must be represented by an iconic design that magnifies the concept. The logo recalls the exquisite cuts of orchestral instruments.
"Vortex Vitality Clinic"
Brand
Sketch: A clinic that works with stem cells to support regenerative processes. For this reason, a grid in the shape of a Flower of Life was created, which is part of the brand itself and gives proportion to the composition.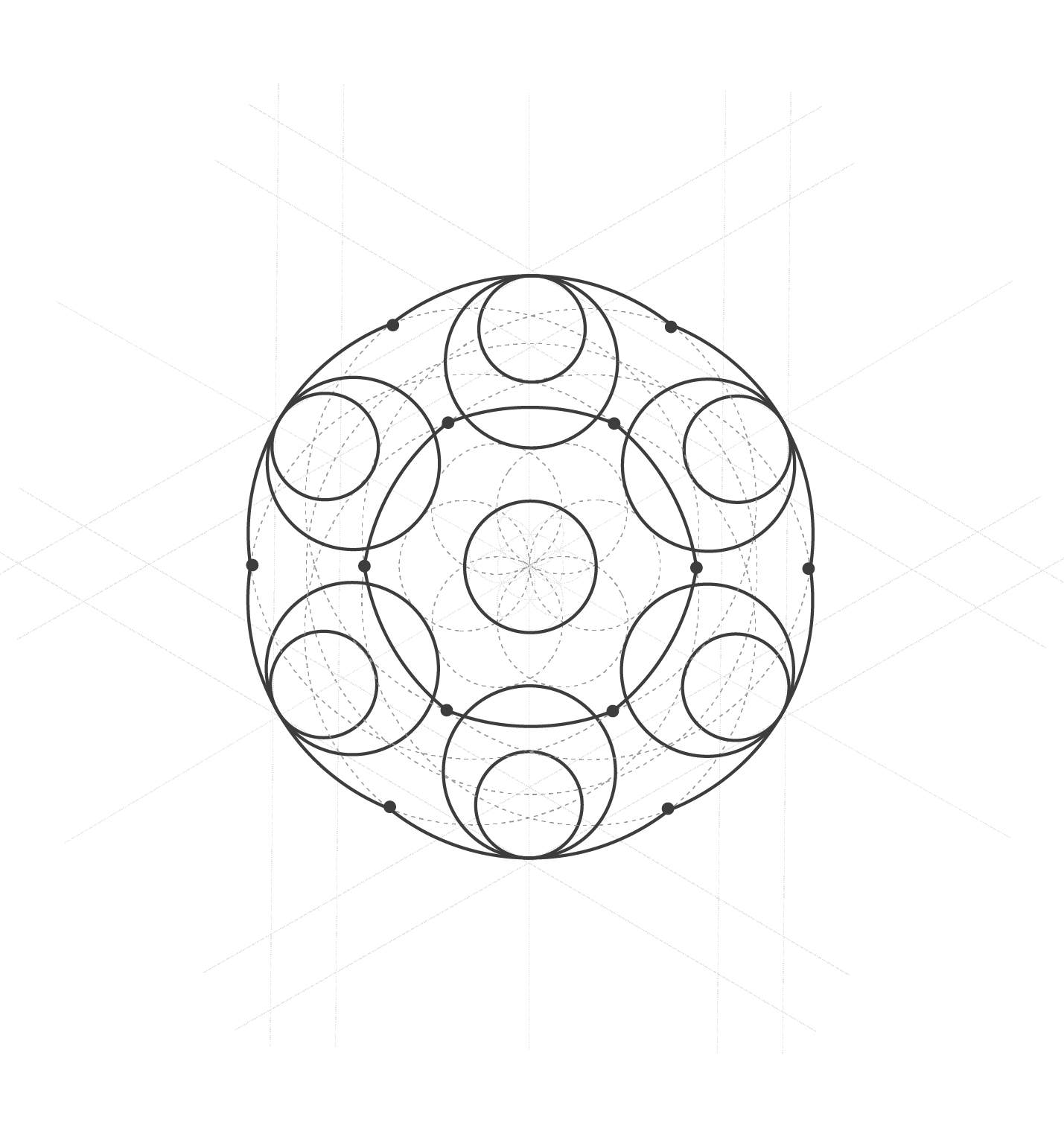 Sketch: A toroidal belt with proportions given by the seed of life provides the guides from which a new form is extracted, which mutates as it is perceived in different sizes. A very modern hotel.
Sketch: Circle squaring and Circle triangulation superimposed. From the guides a central shape like a "navel" is born, which represents the concept of "Circle of Women" and the work that the brand does.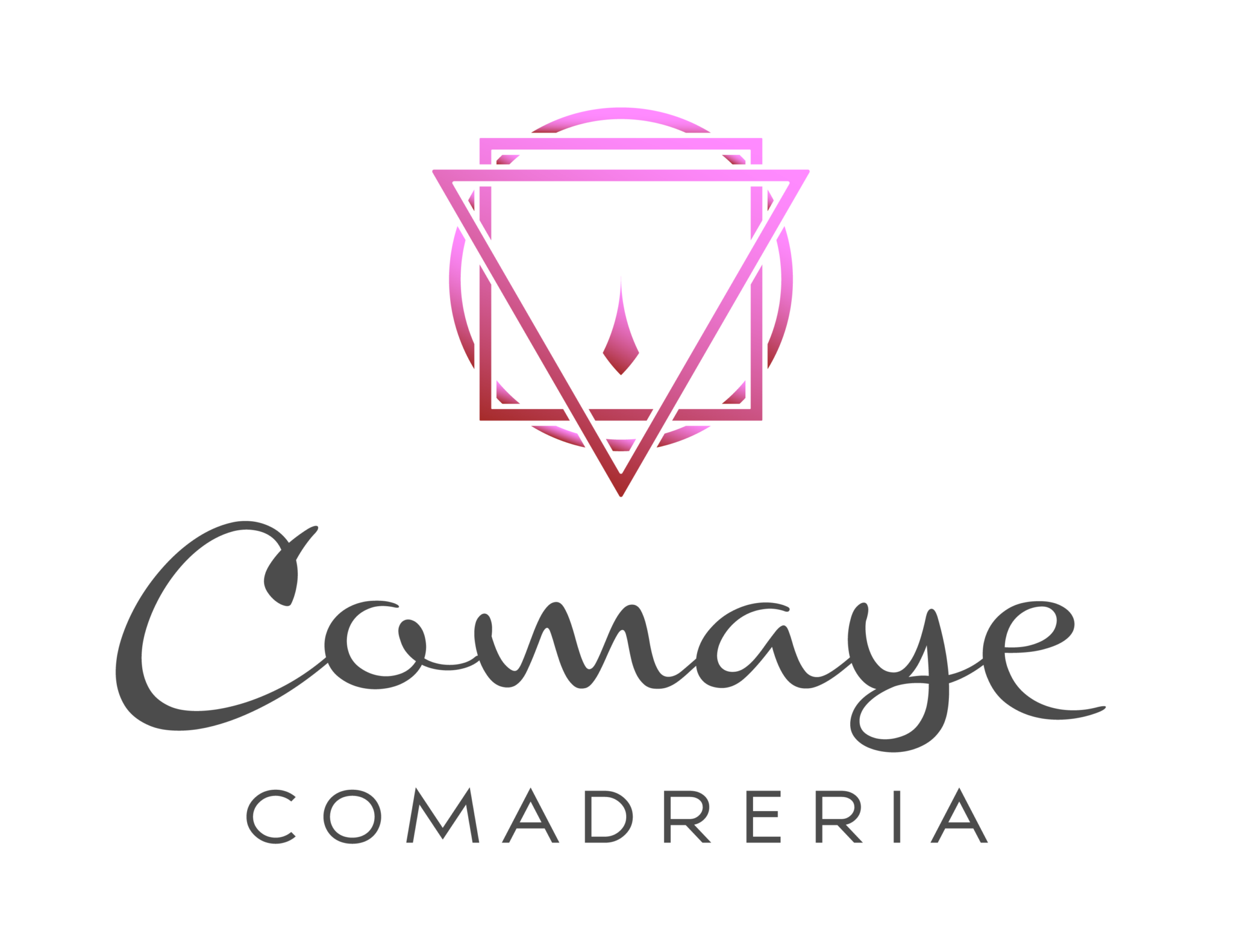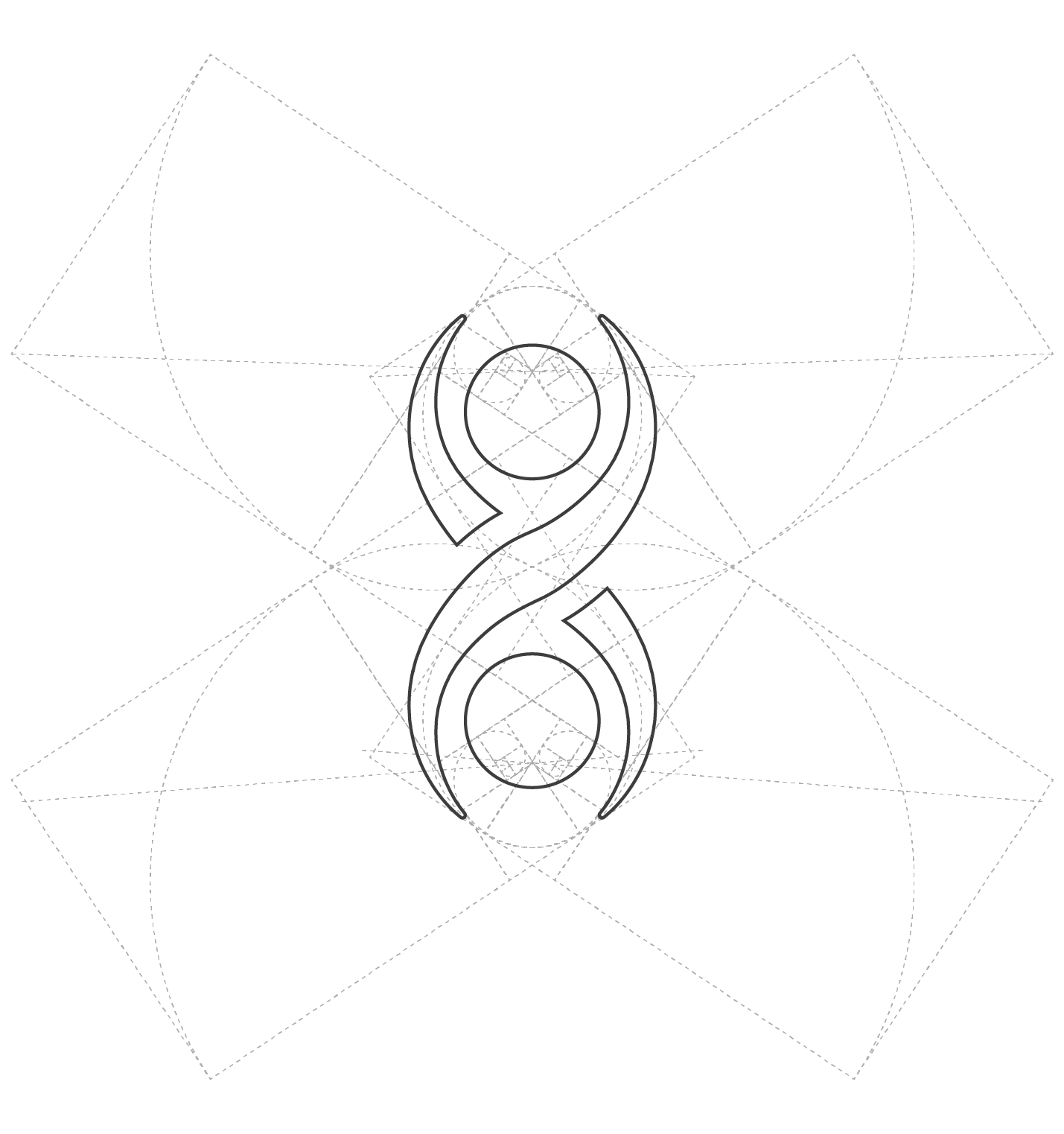 "Beings in Consciousness"
Brand
Sketch: Golden ratio rotated and in symmetry. Conceptually it is an NGO that seeks to create harmony between two entities (represented by the spheres).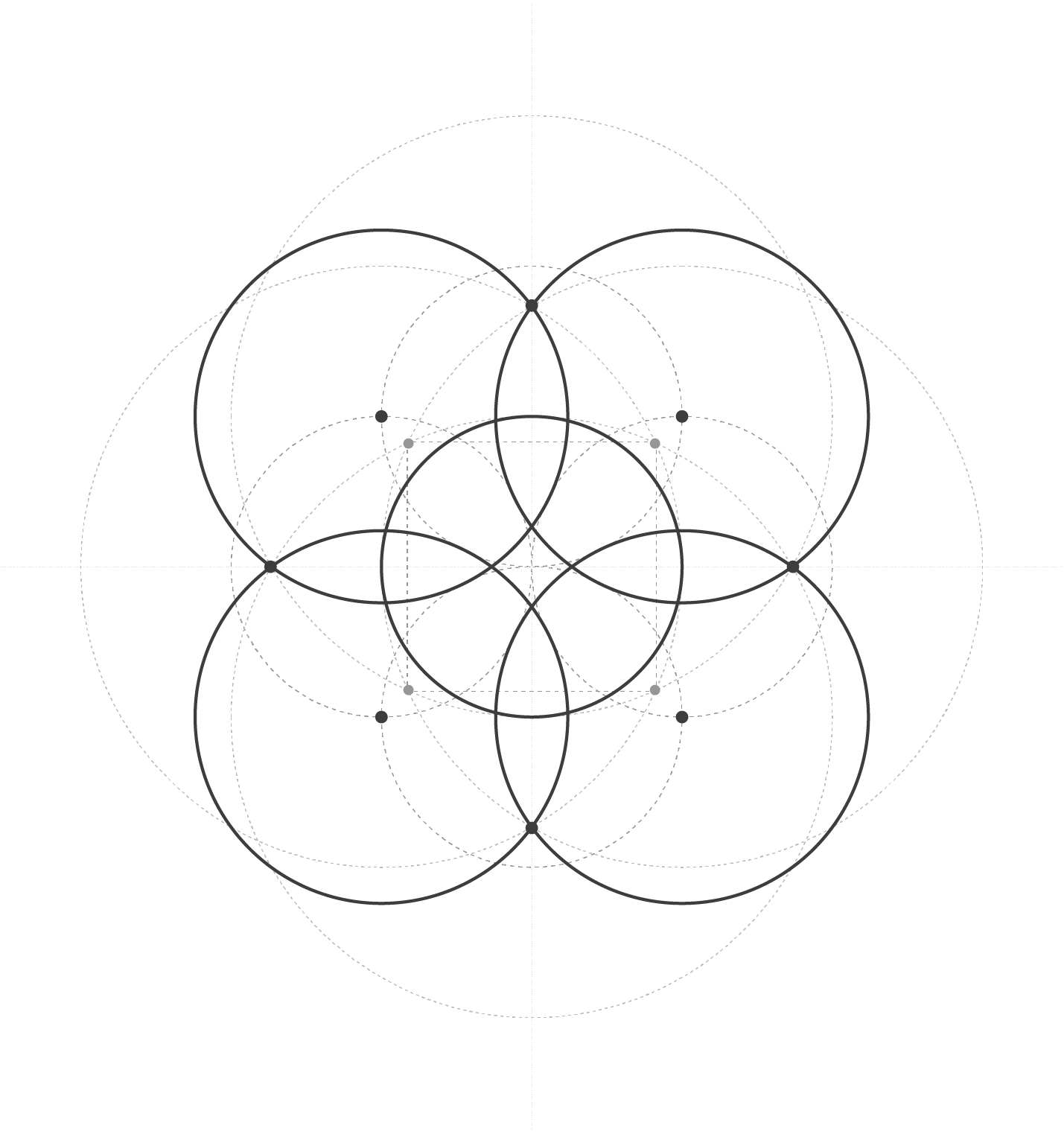 Sketch: Witch's knot and its geometric construction from the squaring of the circle. The brand defines a face-to-face healing experience guided by the ancestral concepts of alchemy and femininity.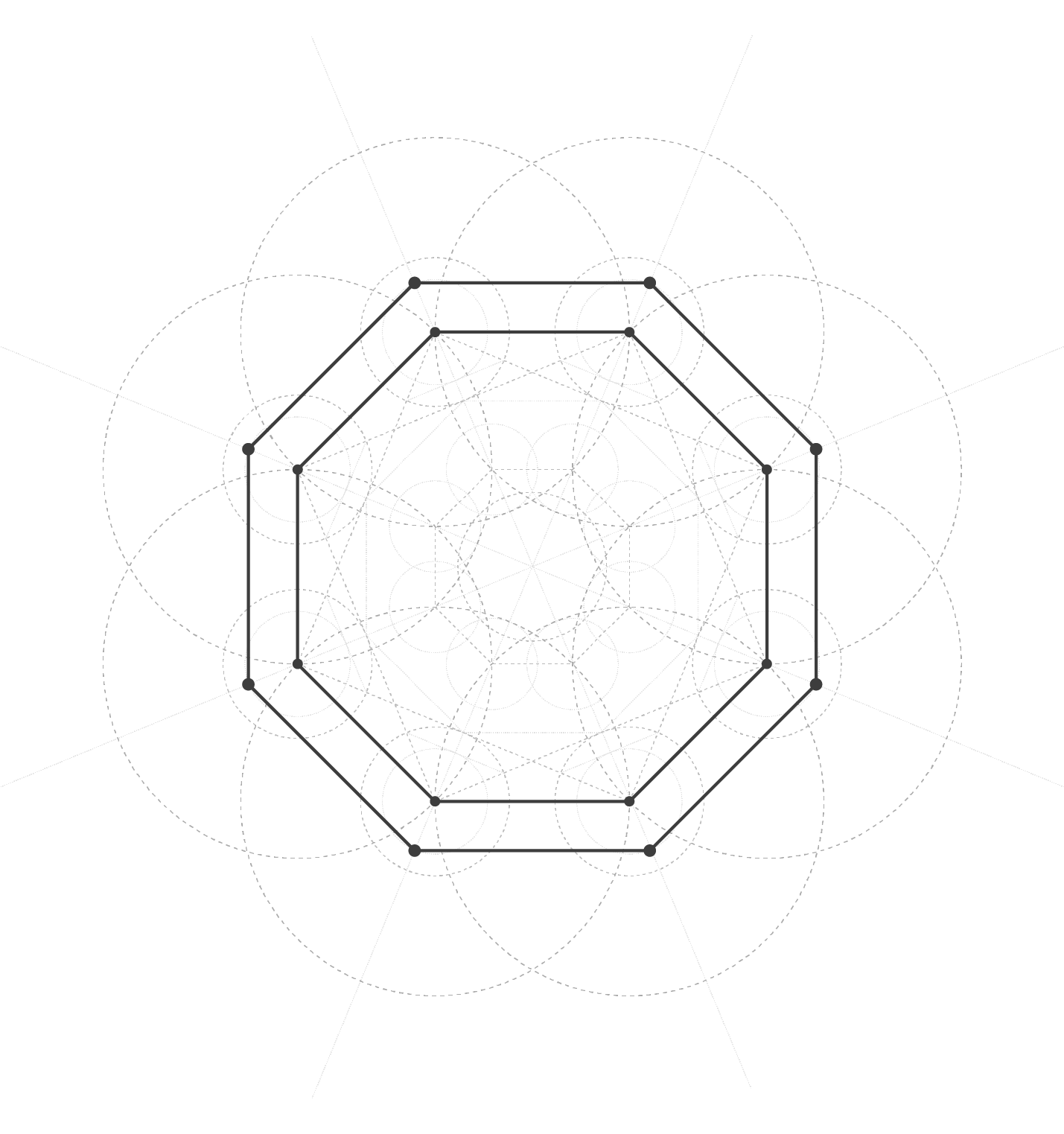 Sketch: Sketch of plans for octagonal construction by harmonic resonance. The architect can compose curvatures, columns and slab based on the grid (guide) that we generate according to the original idea.
Brand "Eco World Building"
Brand
Sketch: Geometric typography, placement on 3D effect and planet composition with golden ratio circles. The conceptual idea is to integrate nature and its subtlety with engineering and its technicality. 
Read our Terms and Conditions for any hiring of our service. Riviera Maya, Mexico. All rights reserved for Mayan Solutions® - 2020.